Pastors Josh & Daisy Brown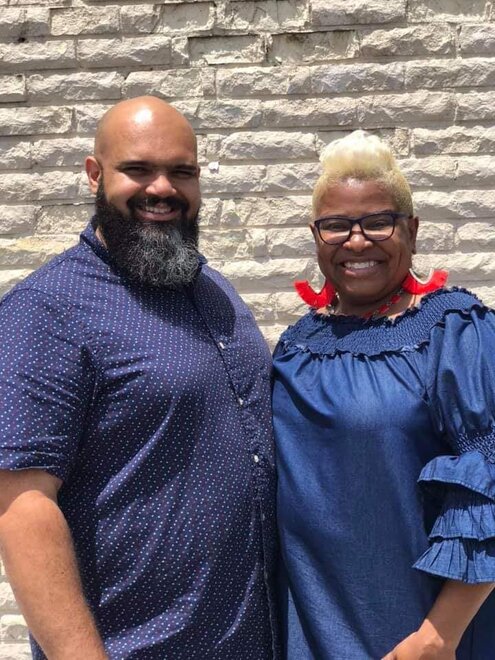 Josh Brown is the Senior Pastor of Remnant Community Church. At the age of 17, he felt the call to enter the Ministry where he preached his initial sermon that same year. Pastor Josh was Licensed in 2002 and Ordained in 2005. He has received Ministry and Leadership training for 12 years under the Apostles James and Gloria Smith. He has served under his Pastors in many functions as an Associate Minister, Youth Leader, and Outreach Leader, Usher, and Technical advisor. He has a very strong desire to see the lost come to know Jesus. He has a radical stand that we must live a lifestyle of holiness and that we must be an example in word and deed. He has a very strong call to teach believers the principles of Jesus Christ through practical, relevant, and creative ways.
Daisy Brown is the Co-Pastor of Remnant Community Church. She lived in Jacksonville, Florida where she gave her life to the Lord at the age of 20 years old under Pastor R.J. Washington, Titus Harvest Center. She served under his ministry for 2 years on the outreach team, hospitality committee, and pastor's aide. She moved to Lexington KY in 1994 where she became a member of the Greater New Hope Christian Center, under the leadership of Apostles James & Gloria Smith. She preached her trial sermon in 1996. She was licensed as a minister in 1997 and ordained in 1999. She received leadership and pastoral training for over 13 years. She likewise served faithfully under their leadership as a Sunday school teacher, outreach leader, juvenile detention minister, pastor aide leader, youth leader, and the tribe of Judah dance ministry leader.